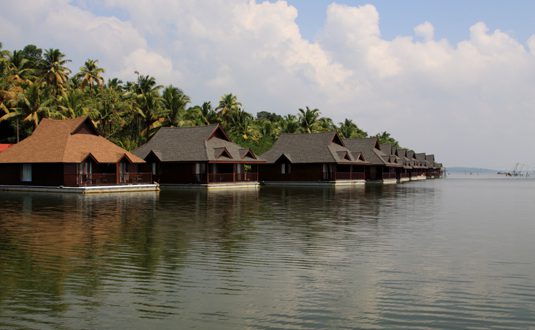 Cab in kerala team introducing around the Aahtamudi Backwater.
Ashtamudi: A Guide to India's Most Beautiful Backwaters
Located in the southern state of Kerala, India, Ashtamudi is a picturesque and serene backwater destination that attracts thousands of tourists every year. Known for its breathtaking views of lush green landscapes, shimmering waters, and tranquil atmosphere, Ashtamudi is the perfect place for those seeking a peaceful and rejuvenating holiday experience.
History and Significance of Ashtamudi
Ashtamudi has a rich cultural and historical significance dating back to ancient times. The backwaters of Ashtamudi have served as a vital source of livelihood for the local people, providing them with fish, rice and other crops. The region has also been a major hub of trade and commerce, connecting the port city of Kollam with the rest of the country.
The Beauty of Ashtamudi
The beauty of Ashtamudi lies in its serene and peaceful surroundings, dotted with coconut groves and paddy fields. The backwaters are dotted with a network of lagoons, canals and lakes, making it a unique and breathtaking landscape. One of the most famous attractions of Ashtamudi is the Kollam-Alappuzha canal, which runs through the heart of the backwaters and provides a stunning view of the surroundings.
Activities to Enjoy in Ashtamudi
Ashtamudi is a hub of activities and experiences for tourists to enjoy. From kayaking and canoeing to fishing and bird watching, there is something for everyone. A popular activity among tourists is to take a relaxing boat ride through the backwaters, taking in the breathtaking views of the lush green surroundings.
For those looking for a more relaxed experience, there are plenty of places to unwind and soak up the peaceful atmosphere of Ashtamudi. Visitors can lounge on the banks of the backwaters, take a dip in the cool waters or simply enjoy a picnic with friends and family.
Accommodation in Ashtamudi
There is a wide range of accommodation options available in Ashtamudi, ranging from budget-friendly homestays to luxurious resorts. Visitors can choose from a variety of options to suit their needs, whether it be a serene and peaceful environment or a more lively and bustling atmosphere.
Conclusion
Ashtamudi is a truly magical destination, offering visitors a chance to escape the hustle and bustle of daily life and experience the beauty of nature in its purest form. With its rich cultural and historical significance, stunning views, and wide range of activities to enjoy, Ashtamudi is the perfect place for a peaceful and rejuvenating holiday.
Ashtamudi backwater: So called because of its 8 arms or channels, Ashtamudi lake is the gateway to the Backwaters. This 16 km long lake is the second largest in Kerala. finding its way into the sea through the Neendakara estuary. The Kollam boat club provides boat rides as well as houseboat cruises, The trip between Kollam and Alappuzha is one of the most popular and longest backwater cruises in Kerala. The 08 hours journey will give you an intimate experience of the famed waterways.!
Santhosh Raghavan… Cabinkerala.com